Do you know the signs of prostate cancer?
As part of Prostate Cancer Awareness Month, taking place during the month of March, health bosses at the Staffordshire Clinical Commissioning Groups (CCGs) are encouraging men to learn about the symptoms of prostate cancer and to visit their GP with any concerns they may have.
According to the Men's Health Forum, men are more likely to get cancer than women. Prostate cancer is the most common type of cancer among men, with 25 per cent of cancer cases in men being of that kind. Prostate cancer is to blame for 13 per cent of cancer related deaths in men.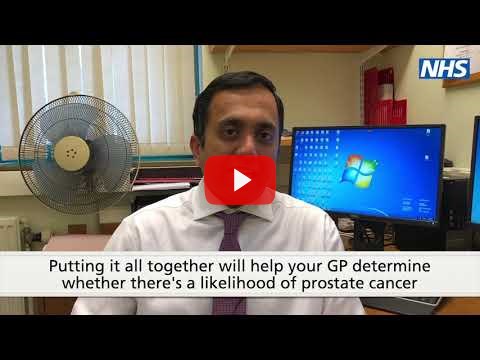 Dr Bhushan Rao, a GP in Staffordshire said: "Between 2011 and 2015, 159 to 201 men for every 100,000 in Staffordshire were diagnosed with prostate cancer. During those years, between 46 and 56 men for every 100,000 died of prostate cancer.
"If you have an increased need to pee, straining while you pee and a feeling that your bladder has not fully emptied, you should see your GP as these are all symptoms of prostate cancer.
"These do not necessarily mean you have prostate cancer, but will highlight there could be something we just need to look at a little further."
If you have any questions men's health issues, you can find out more on the NHS website at: https://www.nhs.uk/conditions/
For any health advice you should call NHS 111 or visit your local pharmacy.