Staffordshire student Tilly settling into academic life in California
Staffordshire student Tilly Griffiths is settling into academic life over 5,000 miles from home.
Tilly, 18, is one of only a handful of UK students selected to study at the prestigious Stanford University near San Francisco.
She has complex health needs and requires 24/7 support. She is receiving this during her time in the US through an NHS Personal Health Budget (PHB). This is costing no more than if Tilly studied in the UK.
She said this week: "I'm just now starting to settle into a routine of balancing classwork with all the other amazing things taking place across campus.
"I now have a great team of personal assistants supporting me round the clock and so everything really is better than I could ever have dreamt."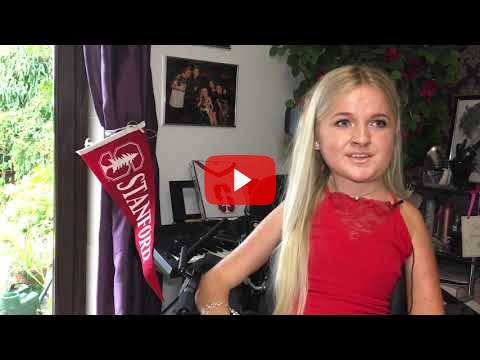 Dr Alison Bradley, Clinical Chair of North Staffordshire CCG said. "It is wonderful to hear that Tilly is settling into academic life so well and hear her enthusiasm.
"PHBs allow people who are eligible to receive personal care and support that best suits them. The CCG worked closely with Tilly and her family to understand how she would be supported to study in California. The cost to the NHS is no more than if she were studying at a university in the UK."